Sri Lanka's Trade Deficit Increases in April 2018
on: July 02 ,2018 In: Developing News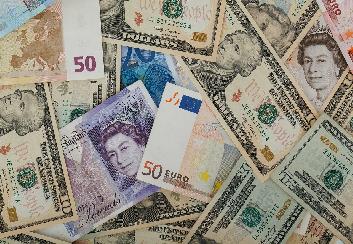 An expansion in the deficit of the trade balance was reported for Sri Lanka's External Sector Performance for April 2018 by the Economic Research Department of the Central Bank of Sri Lanka. This increase was due to a stagnation from earnings from exports coupled with an increase in expenditure on imports.
Earnings from exports was reported at USD 795 million in April 2018, which was the same that it was in April 2017 but showed a decrease from March 2018 where export earnings of USD 1,108 million was reported. Export sectors that reported an increase in earnings included coconut related products, petroleum products and rubber products. Earnings from textiles and garment exports showed a decline although exports to the EU marker under this sector reported a marginal growth. Earnings from transport equipment decreased, while there was an overall decrease in agricultural exports due to a decrease in earnings from spices, minor agricultural products and coconut kernel products. Earnings from all subsectors of seafood exports increased. Despite a reduction in the average prices of tea exported, an increased volume of tea exports was able to marginally increase the export earnings from tea. The main export markets for Sri Lanka in April 2018 were USA, the UK, India, Germany and Italy accounting for approximately 49 per cent of total exports.
The expenditure on imports increased to USD 1,794 million in April 2018 from an expenditure of however showing a slight decrease from the expenditure of USD 1,979 million reported in March 2018. Increase in expenditure from all sectors supported the overall growth while a substantial growth in expenditure on personal vehicles was reported. Other sectors showing a year-on-year increase in import expenditure in April 2018 were rice, gold, base metals due to an increase in the import of iron, steel and aluminum articles, plastics, fertilizer, fuel, machinery and equipment, and transport equipment. A decrease in the import expenditure of textiles and textile articles and cement imports was reported. The main markets of origin were India, China, Japan, UAE and Singapore accounting for approximately 59 per cent of total imports.
Source: https://www.cbsl.gov.lk/sites/default/files/cbslweb_documents/press/pr/press_20180628_external_sector_performance_april_2018_e.pdf